ABC Bullion wins production rights for the pretigious Emirates Melbourne Cup Trophy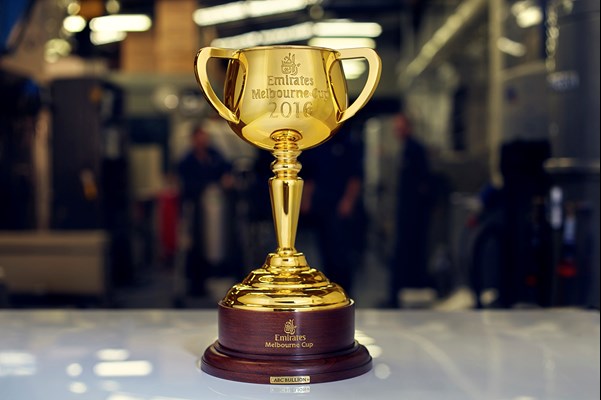 ABC Bullion, the bullion division of Pallion (Australasia's largest precious metals services group), has today announced its appointment to manufacture the Emirates Melbourne Cup trophy for 2016 onwards.
As part of a new partnership with The Victorian Racing Club (VRC), Pallion under the ABC Bullion brand will produce the coveted 18-carat gold, 1.65kg Emirates Melbourne Cup Day trophy in addition to a number of other trophies and the Harry White Whip.
As a result of the new partnership, the Melbourne Cup will be produced using gold that has been mined, refined, and crafted wholly in Australia for the first time in its 150-year history.
Valued at $175,000, the trophy contains 44 pieces that are hand spun over a 250-hour production process.
The appointment follows a competitive tender process where Pallion subsidiary ABC Bullion, was selected as the most outstanding applicant for the prestigious five year contract.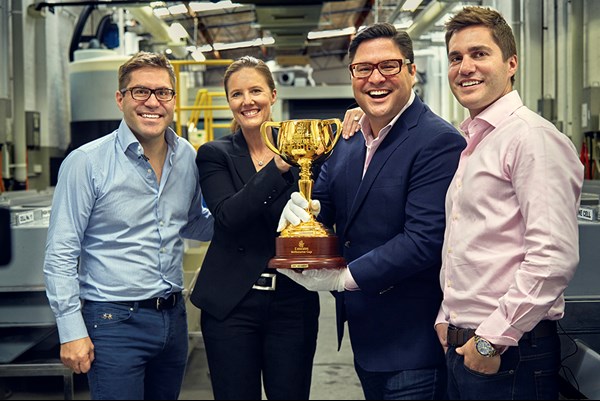 ABC Bullion is Australia's largest independent bullion dealer and ABC Bullion branded gold is widely considered the cornerstone of the Australian physical gold trading system. As part of the broader Pallion group of companies, ABC Bullion brings with it a history of precious metal refining, fabrication, trading and storage since 1951. Pallion CEO Andrew Cochineas said that the appointment is both an honour and a privilege.
"The Emirates Melbourne Cup is the most legendary and beloved trophy in Australian racing and an international icon. As an Australian company with a rich heritage in locally sourced and produced precious metals, we're elated to partner with the VRC for this special event on the international racing calendar.
"We look forward to using our technical expertise in precious metal to produce truly beautiful Melbourne Cups. It is a true international treasure that we are very proud to now hold within our production portfolio," added Mr Cochineas.
VRC Chief Executive Simon Love said that the Emirates Melbourne Cup trophy has a long and proud history, as does the race itself, so the tender process to appoint the next manufacturer was taken very seriously.
"Pallion and ABC Bullion had a vision to partner with Australia's premier racing brand and presented an exciting commercial proposition to the VRC. We are looking forward to working with ABC Bullion moving forward."
Affectionately known as the "Loving Cup", the Emirates Melbourne Cup trophy's three handles symbolise the relationship between the winning jockey, trainer and owner and its timber base is hand turned from Australian Black Wattle.